I posted the following to start off a discussion at ScotsNewsletter Forums:
Bing Crosby, Danny Kaye, Rosemary Clooney. etc.
—
National Lampoon's Christmas Vacation (1989)
Chevy Chase, Beverly D'Angelo, Juliette Lewis, etc.
—
Peter Billingsley, Melinda Dillon, Darren McGavin, Scott Schwartz. Jean Shepherd (narrator), etc.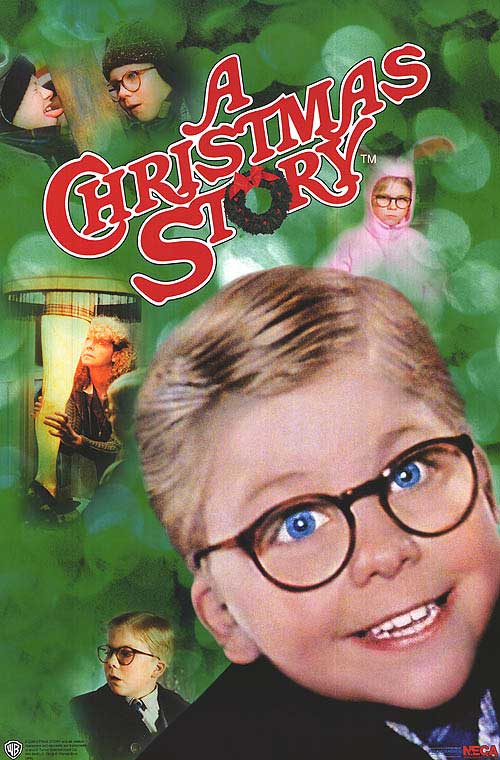 —
Miracle on 34th Street (1947)
Edmund Gwenn, Maureen O'Hara, John Payne, etc.
—
Rudolph The Red Nosed Reindeer (1964)
Voices of: Billie Mae Richards, Burl Ives, Paul Soles, etc.
—
That's just a start … what other Winter Holiday Movies are out there that you enjoy?
Some of the members brought up a bunch more, check it out. I also added a few more in there. 😉
And boy did the SNF Highlanders come through!
A Charlie Brown Christmas (1965)
A Christmas Carol (1951) aka Scrooge (1951)
Frosty the Snowman (1954) and Frosty the Snowman (1969)
Christmas in Connecticut (1945)
Home Alone (1990) and Home Alone 2: Lost in New York (1992)
Diehard (1988) and Diehard 2 (1990)
From Countdown Until Christmas:

New Christmas Movies for 2013

2013 ABC Family Countdown to 25 Days of Christmas

2013 Hallmark Channel Countdown to Christmas

2013 ABC Family 25 Days of Christmas
Gotta see WALL-E to see EVE and WALL-E with solar decorations holding hands
Chronicles of Narnia: The Lion, The Witch, and the Wardrobe (2005)
Lists of Christmas Films (Wikipedia):
Lists of Christmas films include:
List of films relating to Christmas
List of made-for-television and direct-to-video Christmas films
List of theatrical Christmas films
You've Got Mail (1998)
AND
Shop Around The Corner (1940)
And a great list of Favorite Winter Holiday Themed Movies
in this Ropes of Silicon article by Brad Brevet
including one of our all time favorites:
The Bells of St. Mary's (1945)
And a few more here:
Best Christmas Movies of the 1940s – 10 Ten Reviews
The Little Crooked Christmas Tree (1990)
An American Christmas Carol (1979)
I know we didn't get them all! There are tons of them! And more are likely forthcoming in the topic at SNF (Scot's Newsletter Forums) here (oh, yeah, definitely been more from SNF), but if you can remember any we missed, please post them (if possible with IMDb links) in the comments, and I will add them to the list! Also got a few from Eric's Cabin in the Woods forum. Thanks all!
Enjoy the Winter Holiday Movies!